With flexible working on the rise, are your staff able to work remotely?
Tom Wilcox, Infrastructure Engineer, Fabric
The very first consideration when asking this question is; does your organisation allow remote working? Remote working is more prevalent than ever, but it doesn't work for every company or job role. Talk with your employer and advise them of the reasons that you would like to work from home and ask if it's something the business could potentially support.
Are you able to access company resources securely?
It's all well and good taking your laptop home but if you are not able to access your company's resources then you will almost certainly hit hurdles early on. Technologies such as VPN and direct access allow you to work remotely whilst being attached to your corporate network. Cloud services such as Office 365 enable easy access to corporate data through services like SharePoint online and OneDrive. With Office 365 you can ensure your device is secure and compliant with company policies. And with Microsoft 365 Business there are even more possibilities with remote device and application management. This makes it even easier to keep on the right side of GDPR regulations. 
Do you have the correct equipment for working from home?
What equipment do you require for your role? Can your company provided equipment be transported easily? A lot of remote workers use a laptop for mobility but use it in conjunction with a docking station whilst working at a desk, this allows them the comfort and convenience of a desktop working experience whilst being able to easily work from anywhere. The majority of our staff use docking stations as this increases mobility. You can easily grab your laptop and continue working on the train but you can experience 2-3 screens when working at your desk using the same device. See this short clip below showing how quickly you can plug in a laptop to a docking station (dock).
Do you have the right comforts for working from home?
Our homes are very… homely which is great for when we kick back after a hard day's work, but how well equipped are you for replicating your office environment at home? There's good reason why employers buy proper office equipment such as chairs, desks and monitor stands. This is to prevent you from getting any long-term injuries whilst working for extended periods of time. Make sure that you carefully consider health and safety advice when planning your working environment from home. It's your responsibility to set this up and prevent injuries in the future. Convenience is not something that is worth risking your health for. 
It's also important to keep your work and home life isolated. If you're someone that is easily distracted by home chores that need to be done, children, pets then you may need to isolate your working zone. This is one key reason why some don't like to work from home… distractions!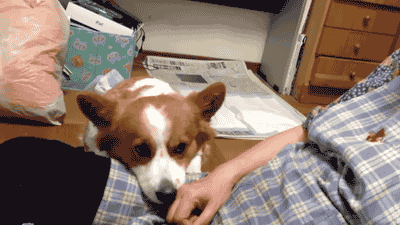 If you'd like to make your organisation remote worker friendly, then please don't hesitate to get in touch. Being flexible for your workers empowers you as a company to work with a much wider talent pool.