'I forgot my password!!' It's a common phrase that we, as IT admins, hear a lot.
Password Managers, Fabric
With so many online services now available that utilise passwords, and best practice dictating that you should have a different, complex, one for each, we get it. Keeping track is hard! So, how do you solve this problem? Should I write them down in a notepad and keep it in a locked desk drawer? Or should I create a password protected document and keep them in there? Well, the latter is more acceptable than the first; however, there is an easier way. Enter Password Managers!!
These secure password managers can generate strong, complex, passwords for you and will store them in a secure, password protected, encrypted vault. Most modern password managers also come with browser plugins, allowing you to fill automatically in your username and password thus avoiding potential account lockouts and that tedious password reset request.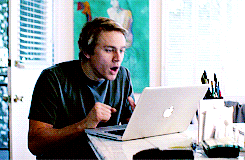 'But wait!!! What if someone hacks my password manager? They'll then have access to all my passwords!' Or even worse, what if a hacker gains access to the password manager company? Won't that have access to everyone's password manager account??!'
Well yes…. These, of course, are both concerns. However, the majority of password managers provide what is called 'Multifactor Authentication'. MFA is a method where the authentication code is delivered to a device you own as a secondary means of authentication. Without that code, you cannot log in.
So, without further ado let's check out, what I think, are the current top 3 password managers.
---
Free to $39.99 per year
Supported on Windows, Mac, Linux Android and iOS
Probably one of, if not the most, popular password managers currently available due to features such as instant form and payment autofill, security alerts and a well-designed insights identity dashboard…. all available on the free version!
As well as the above the free version also comes with a password changer which allows you to change all your passwords in your vault with one click. Standard multi-factor authentication is also included, along with emergency contact access in case you forget that master password!! However, you are limited to 50 passwords, and password sharing is limited to five accounts. You're at the bottom of the list for support also should you need it. For these extras, you'll need the premium version.
---
Free to $48 per year
Business plans from $48 to $72 per year
Supported on Windows, Mac, Linux, Android and iOS
My personal favourite. Purely because of its fantastic browser extensions and simple, easy to use interface. Add items such as bank details, payment cards, passports and Wi-Fi passwords. Run a security report to advise how secure your digital sing-ins are, and change them all, if needed, with one click! Mobile app support for Android, iOS and even Windows Phone!! The app comes with full form fill, fingerprint support and multi-factor authentication, even in the free version!
Business plans bring features such as shared access, centralised user management with full activity insights and federated logins with Active Directory, and even Azure Active Directory.
---
Free to £19.99 (or £114.99 for a lifetime)
USB portable version
Supported on Windows, Mac, Linux, Android and iOS
The free version comes feature rich with things such as unlimited encrypted password and data storage, auto form-filling, password generator, multi-factor authentication, biometric support and USB portable (Windows only). However, with the free version you get no sync ability (as in sync all your passwords, logins, credentials to all your devices — so you can access them anywhere), no backup knowledge and no password sharing. Premium versions get you these along with priority support. Getting started with Stick Password is easy as you are handheld as a first-time user.
---
There are plenty more password managers out there. Too many to go through in fact! Most employ the same feature set, albeit some in a better way than others. My advice is to look and trial some. Trust me; once you start using a password manager, you'll never have to remember another password again! Well, that is except for the password to access your password manager. Might be a good idea to remember that!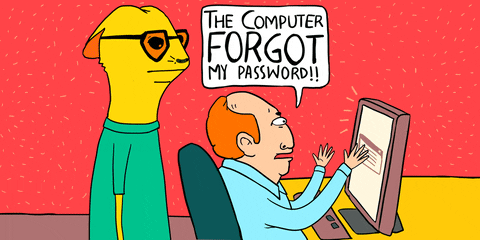 To find out more about password managers or what makes a good password, get in touch here, or give us a call on 01625 443110